The Black Suit Initiative is a new program designed to prevent young African-American males from falling victim to senseless acts of violence, incarceration and cyclical poverty. Started by The Sparrow's Nest, Inc. in 2016, The Black Suit Initiative provides middle and high school males with the opportunity to earn a full black suit on the completion of a 10 month leadership and community engagement program.
Activities have included participating in a presidential speech and debate, serving at a male homeless shelter, being couriers for City Council meetings, college tours, ballroom dancing and interviewing successful entrepreneurs. Since its inception in 2016, the program has provided services to 55 young men and currently has 30 young men in the program representing 18 Triad schools. Over the 2018-2019 school year, students spent over 180 hours on Saturdays engaged in program activities.
The Cemala Foundation joins organizations like the Reich Foundation, Wells Fargo and Tannenbaum Sternberger in sponsoring this important initiative.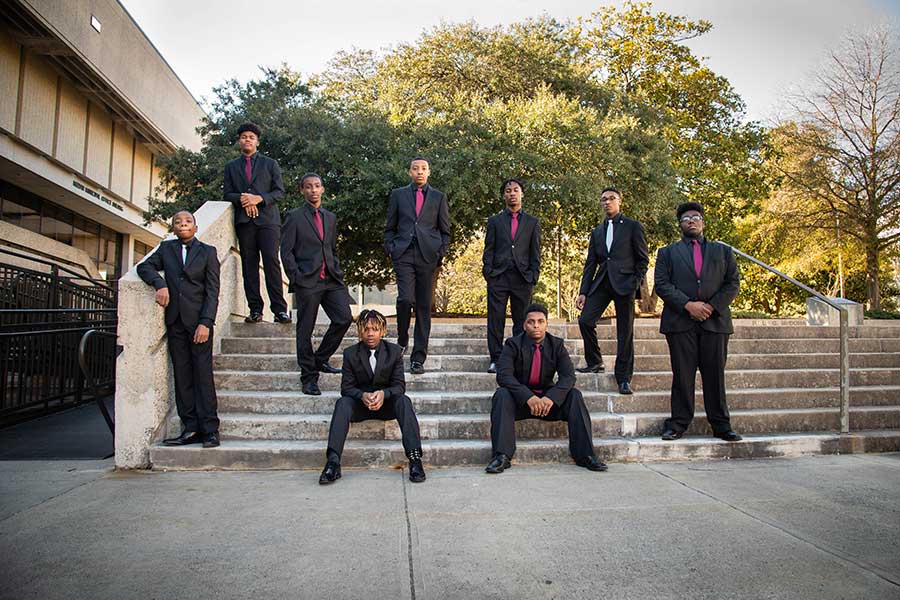 Young men are selected to be in the program through an application and interview process during the month of June. Members can remain in the organization until they graduate from high school.